Jaberi lawyer on Forbes Business Council
20 June, 2023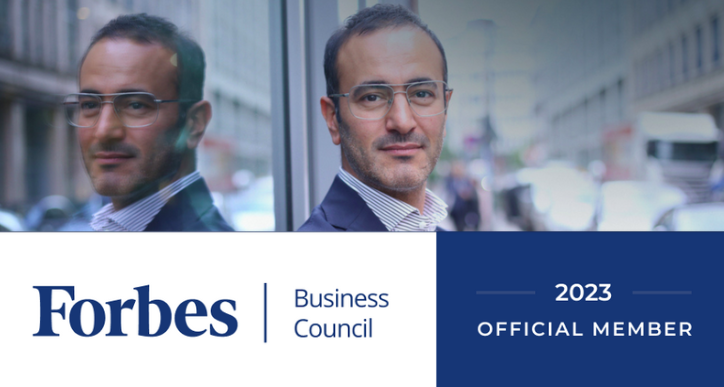 We are delighted to announce that Saeed Jaberi, Founder of Jaberi Lawyer, has been accepted into the esteemed Forbes Business Council. This invitation-only community connects successful business owners and leaders worldwide. Mr. Jaberi's selection reflects his extensive experience and notable achievements in business, immigration, and law.
Forbes Business Council: Influential Networking
The Forbes Business Council is an exclusive platform created in partnership with Forbes and the Young Entrepreneur Council (YEC). It brings together exceptional professionals to foster growth and provide valuable resources for success.
Mr. Jaberi's Acceptance
After a rigorous review process, Mr. Jaberi was chosen based on his expertise and proven track record of driving business growth. Scott Gerber, founder of Forbes Councils, expressed excitement and welcomed Mr. Jaberi into this network of accomplished leaders.
Saeed Jaberi's Perspective
Grateful for the opportunity, Mr. Jaberi looks forward to contributing his expertise on business development, immigration, and law. He acknowledges the Council's members as top business minds and is honored to be among them.
About Jaberi Lawyer
Based in Hamburg, Germany, Jaberi Lawyer offers personalized legal services in Citizenship-by-Investment, Residence-by-Investment, Blue Card applications, and more. They provide comprehensive legal advice in various areas of law, including Immigration Law.
Contact Jaberi Lawyer for Expert Assistance
For real estate, investment, or business establishment in Germany, reach out to Jaberi Lawyer at jaberi@jaberilawyers.com.
Saeed Jaberi's acceptance into the Forbes Business Council recognizes his expertise and accomplishments. The Council's network offers valuable opportunities for collaboration and growth. We congratulate Mr. Jaberi and anticipate his continued success in the future.